Not only do we provide the best handling equipment at the best price, we offer peace of mind. We manage the life cycle of your work tools so you can focus on the efficiency of your daily operations, while keeping your employees safe.

Don't have the time or expertise to maintain or replace your forklifts? Mechanics from our mobile units will come right to your warehouse!

Fleet Management
With our turnkey fleet management service, one or more Techlift mechanics is stationed permanently in your warehouse. This qualified team, tailored to the size of your fleet, integrates seamlessly into yours.

On a day-to-day basis, our experts are tasked with carrying out preventive and occasional maintenance and normal repairs of your equipment, without disrupting the course of your operations.

The benefits of Techlift fleet management

• Simplified fleet management and operations control

• Better maintained equipment means greater work safety for your operators

• Stabilized and optimized operations by cutting disruptions

• Increased profitability by extending your fleet's lifespan



Forklift and Equipment Rental
Occasionally need extra forklifts or equipment?

Want to keep your operations running despite a mechanical breakdown or equipment failure?

Our rental fleet includes nearly 500 units with capacities of 2,000 to 100,000 pounds. We also offer rentals of various attachments like grips, rotators, fork positioners and more.

The benefits of renting with Techlift

• Rent equipment or attachments anywhere from one day to 60 months, depending on your needs

• Choose from a wide variety of models for all uses

• Benefit from competitive rates

• Take possession quickly

• Enjoy peace of mind knowing the equipment is carefully inspected for maximum reliability


On-Site Maintenance and Repairs
Pas le temps ni l'expertise pour entretenir ou réparer vos chariots ? Les mécaniciens de nos unités mobiles se déplacent jusqu'à l'atelier de votre entrepôt !

• Entretien d'usage ou préventif
Mieux vaut prévenir que guérir! C'est pourquoi nous vous proposons d'effectuer l'entretien régulier de vos équipements à la fréquence qui convient à leur utilisation.

• Réparation
En cas de panne ou de bris, pas de panique! Nos mécaniciens ont les connaissances à jour et l'expérience pour poser le bon diagnostic et réparer la plupart des chariots élévateurs. Y compris ceux de nouvelle génération.

Les avantages des services d'entretien et de réparation Techlift
• Service rapide, courtois et professionnel

• Tarif concurrentiel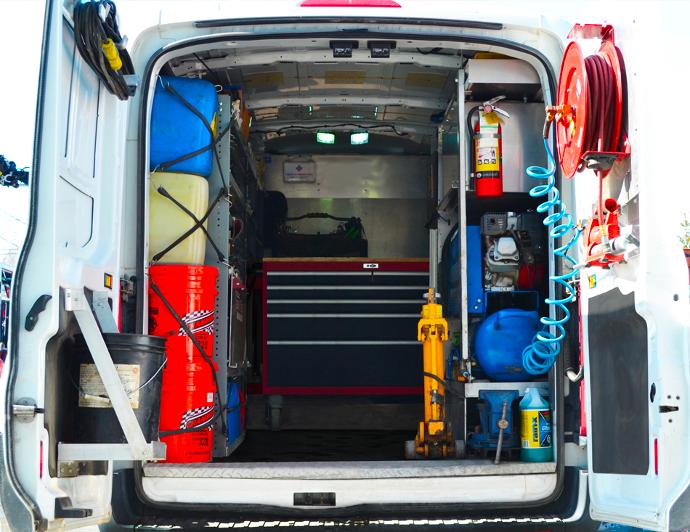 Want to know more about our services?

Just fill out our form!
One of our experts will contact you shortly to find the best solution for your needs.

You can also call us at 1 833 832-4543